26 Ago

My Book presentation at Città del Sole, March 30th, Rome, with the special presence of Neri Marcorè

A special meeting at La Città del Sole in Via della Scrofa in Rome, with the architect Giovani Fumagalli, the Professor Sabrina Lucibello, the event organizer Giovanna Piergentili, and the extraordinary presence of the actor Neri Marcorè discussing about toys, creativity and many other nice things, …telling about all our experiences and about products for young people, ….and the importance of educational toys to stimulate creativity…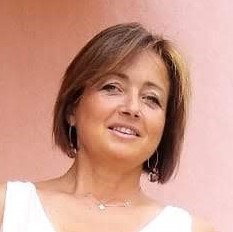 Irene Guerrieri is an architect specialized in design for kids.
Important Leading companies in the toy, children's publishing, accessories and children's furniture sector are turning to her to renew and give a new launch to their product range.
Irene is also a lecturer at graduate schools, where she holds a Toy-Design Workshop, teaching an innovative and fun design method.